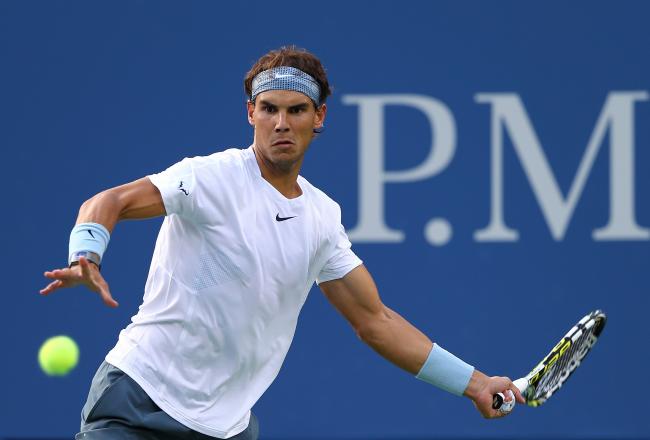 Rafa Nadal, campeon @1.66.
Final del US Open. Los dos mejores judadores del mundo. Espero un partido digno de una buena final que espero y deseo gane Nadal, pero no será nada facil, lo veo dispustado y que menos que dejar al amigo Djokovic hacer un set. Nadal llega mas fuerte que Djokovic pero veo muy dificil dejarlo en 3-0 así que veo muy probable el mas de 3,5 sets. La cuota @1.36 es rindicula en sí, pero como multiplicador en una combinada nos puede valer. Se que a alguno decir que tiene
value
una cuota asi puede parecerle un insulto, que lo es, pero es lo que hay.
Don't trust me, trust her!
The Houston Texans open the 2013 season by traveling to San Diego to face the Chargers in a Monday night matchup. Kickoff is slated for 10:15 p.m. ET, the latest start for any game in the 11-year history of the franchise. The defending AFC South titleholders are facing a team with a new coaching staff led by head coach Mike McCoy, former offensive coordinator for the Denver Broncos. The Chargers also turned over much of their roster, with 22 players from last year's squad no longer with the organization.
The San Diego Chargers got quarterback Philip Rivers a new head coach (former Denver Broncos offensive coordinator Mike McCoy) but somehow forgot to improve his offensive line, get him a running back who isn't always hurt (looking at you, Ryan Mathews) or get him a top wide receiver to work with.
At least Antonio Gates is still knocking around. The Chargers allowed 13 sacks in the preseason, and while they don't all get tagged to the first-string offensive line, Rivers was sacked three times in one game against a tough Chicago Bears defense.
The Texans are a better defense than the Bears (sorry, Chicago fans). J.J. Watt was unreal last year and he gets Brian Cushing back, which is only going to be a good thing, as offenses will have another thing to worry about.
(via bleacherreport.com)
[Back Over 3.5 Sets + HOU @2.01][Stake = 5uds]>>+5.05uds